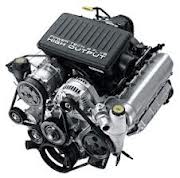 2008 Dodge Dakota Engines for Sale
Dakota is one of the top Chrysler produced picked trucks that is dominating the U.S. market. The 2008 launch of this truck series introduced two of the latest engine builds for Dodge vehicles. The location of a replacement motor is made simpler by using the GotEngines.com website. Consumers will find this motors website is a complete Dodge resource to find 2008 Dodge Dakota engines for sale.
The 2008 series of Dakota pickup trucks uses two different engine models depending on the trim level. The 3.7 base V6 is technology that is shared with the Jeep brand. The 4.7 V8 editions provide more torque and a larger horsepower range. These units are also found in the Jeep brand of the Chrysler company inside the U.S.
Prices for Dodge Dakota Engines 2008 Builds Online
Price always varies in the used motor business. Determining how much a used engine will cost takes some research. There are various truck trim packages that introduce different motors. The Dakota trucks produced for U.S. buyers use the Lonestar, TRX, SLT, Laramie and Bighorn trims. These each share the 3.7 and 4.7 engine types respectively. Getting a great deal on a used Dodge truck motor is easy when accessing the inventory here.
The specs for the 2008 Dakota pickup trucks can vary. The official mileage ratio for both the 4.7 and 3.7 is up to 20 MPG. This is now standard on most truck motors produced since the mid 2000s. New legislation is in the works that could bump this level up in the next decade. The used motors in stock for Dodge Dakota trucks on this website provide official replacements for crew cab and extended cab trims.
Where to Buy 2008 Dodge Dakota Engines for Sale
A platform that includes an online shopping cart is provided to any used condition motor buyer at Got Engines. The support for the complete Dodge lineup found on this website offers a lot of access to motor buyers. A simple process of a reviewing a price quote and click a buy button is presented to purchasers on this website. The Dodge engine locator on this page is put to work instantly.
The deals that are in place for the public to buy a Dodge motor used can also be reviewed by calling the support number on this page. The history of Dodge Dakota trucks in the U.S. is well known by auto enthusiasts. The common person replacing a motor for a late model truck might not understand compatibility. The helpful GotEngines.com specialists are available to immediately match any in stock V6 or V8 motor to any VIN number.