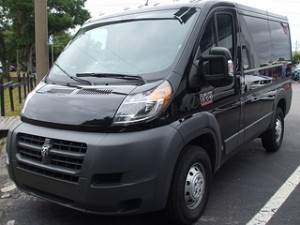 Fiat remains one of the largest European automakers now with a presence in the U.S. The sale of the Chrysler assets to Fiat is expected to create more trust in the building of American automobiles. A vehicle known as the Promaster City is one of the first builds that is part of the Fiat USA group. Looking for a Promaster City engine is easy for customers using this preowned website. Got Engines specializes in foreign and domestic motors.
There are several European models that have been used to help form the basis of the four-cylinder motors now used in Fiat-based automobiles. The cargo van is one of the popular brands that has been placed into the design of the Promaster City editions. This 2015 model is equipped with the ZF9 transmission and this provides 9 possible gear ratios for the 2.4 Tigershark engines.
Specs for 2.4 Fiat Promaster Engines
A total of 178 horsepower has been placed into the initial builds of the 2.4 series engines. This provides a mileage ratio of up to 26 miles per gallon for motorists. The design is an inline model that produces up to 6400 RPM and a very respected torque level. The inclusion of the larger gearbox boosted the powertrain reliability for the DOHC motor. There are 16 valves in the four-cylinder 2.4 edition and the block is made from cast aluminum.
A person who will replace a defective Ram ProMaster engine should know that a total of 5.5 quarts are needed for the oil pan. This supports the entire functionality of the working fuel delivery system. These specs ensure the Ram Promaster MPG will remain intact for purchasers of replacement cargo van engines. There are not many resources to obtain accurate information for this Ford Transit series competitor in the United States.
How to Buy Used Ram Promaster Motors for Sale
Got Engines is a national resource to find second hand and out of market motors for all brands. The Chrysler-Fiat group is just one example of the types of inventory that can be explored or purchased in real time. After reviewing the specs and payload count for the Promaster cargo vans, the next step is reviewing the price structures that are provided for a motor replacement. A quotation system is featured precisely on this page to make research simpler.
Whether a motor for a 1500, 2500 or a 3500 is needed it can be found here. The MSRP of a brand new Ram engine is not attached to the motors that are for sale in the used inventory at GotEngines.com. A staff helps people to price motors across the country who are not using this website as a total informational source. A toll-free phone system has been installed to make contact easier and to supply reliable information about warranties and shipping prices to consumers.