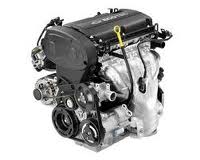 Finding a replacement car motor can be a problem for some car owners. The lack of retailers currently selling motors is one example of an issue. Many dealerships are the only resource that owners of vehicles have to locate a motor for a passenger car, sedan or luxury automobile. The gotengines.com resource online was created to help buyers locate affordable car motors for sale. There are currently thousands of engines in stock ready for shipment here.
The high markup that is usually found through automotive dealerships is one problem presented when searching for a motor. The lack of discount pricing can have prices that could exceed the value of a preowned automobile. Dealing with insurance companies usually results in an unsuccessful attempt for owners of vehicles. The preowned car motors that are sold from this resource is providing the outlet that many cannot find in states across North America.
Car Motors for Sale with Warranties
The motors that are offered for direct sale here come with a protection policy in the form of a warranty. Many used engine sellers do not include a warranty due to cosmetic, high mileage or other reasons. The buyers that work closely with Got Engines ensure that all motors that are provided include a sufficient amount of warranty protection. This is one of the inclusions that are packed with each sale made from this website. No motors that are purchased here and installed go unprotected.
Aside from the protection that warranties provide, the shipments that leave the warehouse are routed perfectly. This means that freight carriers unable to perform a timely delivery are avoided. The contracts with freight companies that have been put in place here help all buyers to receive an ordered motor quickly. The freight department working for this company inspects motors before shipment is made. This is to ensure that each order is routed to the correct address and arrives in the condition that is expected.
Car Motors for Sale Price Quotes
Price quotes are automatically generated from this webpage. The quote system that is now used here is intelligently designed. A single click or two of the mouse produces the approximate pricing desired. The low price quotes for Ford, Chevy, Plymouth, Honda, Dodge and other automaker engines in stock are designed to impress. Select the automaker and year in the drop down box located inside the quote system on this page. This will produce our affordable replacement engine pricing immediately.