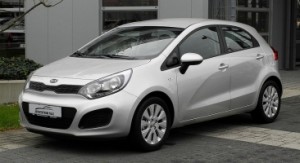 2006 Kia Rio Engines for Sale
The Rio from Kia was first introduced in the 2000 year. This Korean manufactured automobile is based on the original build of the Hyundai Accent. The Rio remains a popular choice in the compact car market in the auto industry. Got Engines supplies up to date inventory and low priced motors for the Kia brand in the U.S.
The 1.3 motor was the first installation into the Rio. While this engine performed well, the noticeable decrease in power compared to similar vehicles was one of the drawbacks. The 2006 year was one of the first upgrades made to the original platform. Apart from the trim style changes, a newer 1.6 four-cylinder engine was installed under the hood of all models for the second generation.
Used Engines for a Kia Rio Online
The sedan, compact and hatchback design of the Rio, Rio5, Pride and Sephia edition of Kia vehicles did not change the engine size after 2006. A diesel motor was even introduced in some markets to offer variety in performance. The preowned engines industry is going strong in the U.S. due partly to excellent suppliers. The 2006 Kis Rio engines for sale through this resource are fully compatible with the four-speed automatic and five-speed manual gearboxes used in Kia brand cars.
The Rio three-door, five-door and four-door design is now in its third generation in the global market. Consumers have choices to make when locating an engine provider on the Internet. The installation is one of the concerns that can be brought up. It takes a solid warranty to cover the original parts that are used in vehicles in the import market. The warranty program that is supplied for Rio 2006 used engines guarantees up to three years of coverage.
Kia Rio Motors Price Quotes Online
Every make and model used in the Kia company lineup can be quoted in real time through this intelligent resource. Thousands of American consumers put their trust into the GotEngines.com website daily. A quote is the most basic form of price review that can be completed. A digital system that exists on this page will guide any person interested in reviewing prices before making purchases.
The quotes for used Kia Rio5 engines offered here are valid and locked in place. The use of the Internet quotes tool is only one method of delivery for pricing. A new service team is prepared to answer incoming calls for all quote requests. The toll-free service line connects callers to Kia engine experts who can validate mileage and VIN number data. An immediate quote is just one of the helpful services that are supplied in the USA.