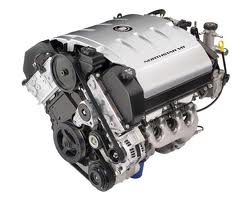 Cadillac Deville was first produced by General Motors in the early 1950s. Cadillac vehicles have always been a mark of style and quality. The engineering excellence that goes into producing the vehicles also goes into producing the engines. The Deville or De Ville made use of the 4.6L Northstar engine. This is the engine that helped boost the sales of this vehicle. The Northstar V8 is the engine that remained in the Deville when it was retired by General Motors. Find Cadillac Deville 4.6L engines on this website right now. We always have what you need here at http://www.gotengines.com.
The 1994 to 2005 years were some of the most profitable for General Motors. The sales of Cadillac vehicles were up in part because of the Northstar engine. This engine was one of the most reliable that was built up until this point in time. The Cadillac Deville engine specs are always correct with the used engines we have for sale. One thing that sets Got Engines apart from competitors online is the quality of what is sold. We refuse to make anything available on our website that we wouldn't use in vehicles that we own. We always put quality control first here.
Cadillac Deville 4.6L Engines MPG
You'll never have to wonder if the used engine we sell you will get good gas mileage. Engines that work great do not have fuel leaks or other problems that hinder gas mileage. Our testing and development of used Cadillac engines is superior. We're able to confirm through our mechanical and computerized tools that engines are of value here. We never sell anything sight unseen. We also don't ship engines for other suppliers. Dealing with our company provides you with a one-on-one relationship. We take care of you from the moment you order until after your warranty expires. That's our engine promise to you.
Did you know we're able to send out Cadillac engines for free? Most of the engines we sell can be shipped freight free. This provides you with additional ways to save money. The Cadillac Deville 4.6 engines that are on sale here are included with this offer. The used engine industry is one that is tough to survive in sometimes. We're aware that dealers as well as car owners appreciate the extra help that we give. Saving you money is important to us. Your used engine investment will be one to remember here. The speed of our shipments and the assurance that we provide to customers helps keep us in the number one position for used engines online.
Cadillac Deville 4.6L Engines Price Quotes
Quotes from our company are fast and always easy to get. We use a toll free number so you won't have to pay for the call. You can ask us anything you want to know about our Cadillac or GM inventory. We're here to help your engine buying experience go smoothly. If you want easy online quotes, you'll appreciate using our quote form at the top of this page. Get in touch with us today and we'll send out your engine now.