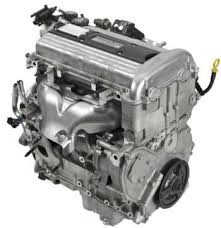 Generation II GM motors are part of the Ecotec family. This series was built in 2000 and remains the driving force of the four-cylinder series. These were test marketed in the Opal and other European brands before insertion in U.S. cars. If you're searching for a 2.2 Ecotec engine, using Got Engines as your supplier is a smart choice. Our business model is simple. We supply used motors at a more than fair price. We get hundreds of phone calls and price quote requests from this website daily. We've earned our engine reputation. We monitor our customer feedback constantly. We make changes to make everyone happy.
The 2.2 motor is a derivative of the 2.0. The four-cylinder development helped to boost the Cavalier, Cobalt, Grand Am and Malibu in the GM lineup. The fuel economy that is found with this engine is one of its best features. Buying a preowned unit from our company ensures you get what you pay for online. Any company can sell Ecotec engines. It's how they operate once installed that matters. Buying preowned is not a curse like it used to be through some dealers. Our engines are checked our before we ship them.
2.2 Ecotec Engine Repair
There are points during engine ownership that all people must consider. You can fix an engine up only to have it breakdown again. The 2.2 is a versatile engine. A person experiencing problems could take advantage of an easy repair method. Our engines are ready for installation. These are priced low enough to make replacements cost effective. Why put money into something that has seen its final days? Our 2.2 GM Ecotec motors don't skimp on quality. We have the horsepower and torque measured. All inspections are completed in the presence of certified mechanics. You really do get what you pay for here.
How much do engines cost to ship? This is sometimes asked of us. We've eliminated all freight costs for GM motors. This means that anyone can get free shipping here. You don't have to be a mechanic or dealer. Car owners and project builders are some of our biggest clients. Each customer gets to benefit from our free freight offers for engines online. Our shipment team routes Ecotec motors to any U.S. destination. No issues or delays happen during our processing. What you get at your doorstep is exactly what you requested.
2.2 Ecotec Engine Quotes in Seconds
Do you hate talking on the phone? Some people do and we have a solution. Our online quote system is simple to use. What's better is that it publishes prices with a simple mouse click. Any person who requests a quote in price can use this system. It's conveniently located on each page on this site. You can still use our toll-free number for lookups, questions or other concerns. Our ordering systems are super simple to eliminate the types of problems experienced through third parties online. Get your 2.2 engine quote right now.