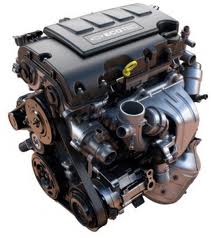 Chevy Chevette is perhaps the best selling subcompact car in the history of GM. Multiple sales awards were given to General Motors to praise the worldwide recognition of the Chevette. These subcompact cars got their name because they were smaller than any other vehicle that was currently produced. Under the hood of these Chevrolet moneymakers was either a 1.4L or 1.8L Chevy engine. You don't have to search long and hard on the Internet anymore. We have Chevy Chevette engines for sale at just the right price for you. Used engines from our inventory here at www.GotEngines.com are sent around the world.
As technology changed the 1980s, the Chevette had some cosmetic changes and a diesel engine option. The 1.8L diesel was not well received by buyers and GM went back to its trusted 1.4L and 1.6L 4-cylinder engines. The fuel economy and lightweight of the Chevette are two of the reasons that it ruled the 1980s are one of the most popular automobiles. We work with a friendly and professional group of distributors that find us these engines. We make sure that any GM engine goes through our internal process of selecting engines before they arrive. Our dealers know what it is that we want and what we spend our money on for our customers.
Chevy Chevette Engines for Sale
You might be wondering about the condition of engines in our inventory that are older than 20 years. We understand your concerns. What you don't know is that the age of an engine has little to do with how it performs. What makes engines operate smoothly are routine maintenance and great ownership. The 4-cylinder Chevy engines that make their way into our warehouse are something special. These are engines that have some signs of aging but are nonetheless in great shape. These are unlike what you probably have seen listed on auction based websites. We feel sorry for customers that swear they are getting a good deal from auction sellers. We sell an awful lot of engines to the salvage industry and these pros don't have to shop at auction websites.
You need a Chevette 1.4L or 1.6L and we have it waiting for you. We didn't tell you yet just how we get engines out of our warehouse so fast. We have hired and trained our exclusive freight team. We pay these experts well to ensure no defects or issues can ever happen to what gets sent out. Just the crating and handling of engines is a big job. It's easy to be a username and a photograph on the Internet. It's much harder to have a professional engine company and pay millions for engine inventory.
Chevy Chevette Engines for Sale Price Quotes
There are plenty of price wars online. We don't have to get into that mess. We use a simple Chevy quotation form that does all of the hard work that an employee here would do. This form gives you the engine price, we ship for free and it explains any follow up procedures that you must follow after a purchase is made. It is very simple for you to use 24 hours a day. Call us now at 1-866-320-1065 and we'll answer all of your questions.