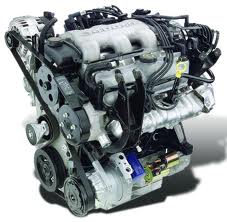 The Chevrolet Iron Duke is known by several names, but Chevy vehicle owners know when this vehicle it sitting underneath their hood. Pontiac was the original manufacturer of the Iron Duke engine in the late 1970s. Other offshoots of GMC used this engine successfully in their vehicles making the Iron Duke just as famous as other notable engines in automotive history. We have Chevy Iron Duke engines for sale that are very clean and ready to put inside of your vehicle. One thing you will notice after you order one of our engines is the performance that these engines give. These are not junkyard engines although we sell to junkyards everyday.
The Iron Duke was an inline 4-cylinder engine that was piston operated. The durability that these engines give Chevy owners has yet to be matched by the engines that are produced today. You won't find any electronic sensors, computer chips or other type of sophisticated components on these engines. Our used Chevy engines are hand picked by our engine specialists and we make sure that they are in great condition or we refuse to buy them. We buy these engines with the lowest amount of mileage that is possible for a 20+ year old engine that has been well taken care of by previous owners.
What You Get with Our Chevy Iron Duke Engines for Sale
The first thing that we give you is our low price. Competitive pricing is one thing and low is very different. Our prices are lower than what you might have seen when searching the Internet for a used engine for sale. Many dealers do not discount the price making our price a much better deal. Aside from our pricing, you get our expert customer service that is designed with one goal in mind and that is to help you. We make it easy for you to complete your engine purchase and do not bring unnecessary complications into the ordering process. If you had a bad engine experience in the past, we are here to erase those memories and show you what a professional engine seller will do for you.
We are not a distributor. We are the seller. This is important to understand because your warranty depends on it. You usually do not get a warranty when you purchase from someone that is only a middleman. We provide you with a trusted warranty that you can use if you ever have a problem with your Chevy engine. Our coverage will help you for up to 3 years from the date of your purchase. Our Chevy Iron Duke engines for sale are shipped without freight costs making shipping absolutely free to you. You do like to save hundreds of dollars right? We let you do that here and more.
Instant Price Quotes for Chevy Iron Duke Engines for Sale
Call us toll free at 1-866-320-1065 and be amazed by our low price. Our quotes are given fast so you don't have to wait. Get your quote online by using the form at the top of this page. It's fast and really easy to use. Your price is sent immediately. You have a choice between paying high prices elsewhere and getting the ccheap used Chevy engines you need here. What will you choose?