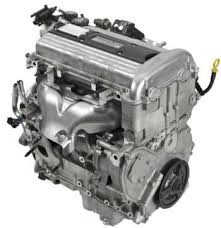 GM branded the Isuzu Faster in the U.S. as the Chevy LUV in the 1970s. This vehicle had a production run for a period of 10 years. Some people know this vehicle to be the grandfather of the Chevrolet S10. If you need to buy a replacement Chevy engine, you'll find a Chevy LUV truck engine to fit your budget right here. These classic motors are featured in our GM-Isuzu inventory of motors for sale online. Take a moment and view this page to get an idea of the engines we're offering to the public.
The standard motor inside the Chevrolet LUV pickup truck is a four-cylinder engine. These small but powerful motors made use of a 3 and 4-speed transmission. These light utility vehicle motors were the precursors to the Iron Duke and other engines that were built with more horsepower in the 1980s. Researching a used engine purchase for a Chevrolet truck should't be difficult. Got Engines remains the largest distributor of truck motors currently selling second hand engines online.
Chevy Four-Cylinder Engines for Sale
The Chevrolet LUV pickup truck normally comes dual engine types. The first is a 1.6 edition. These basic engines were built for just one thing – economy. The thing that most engine buyers struggle with when researching online is quality. There is no easy method of validating used engine quality through photographs. The only information that a person has is what a dealer provides. A person tired of buying auction engines and getting ripped off could benefit here. Got Engines 1.6 and 1.8 series LUV engines for sale are priced to sell.
What Chevy engines come with a warranty? All motors that are listed here are protection for a period of two to three years. This is based on the average order volume that we complete annually. The standard 1.6 four-cylinder Isuzu-Chevy engines that we sell each come packaged in the U.S. with these warranties. A person who can't find a suitable engine using other sources online is usually thrilled by our low pricing. When it comes to engine sales, GotEngines.com is the place for most buyers.
Chevy LUV Truck Engine Price Quotes
Call right now and speak with our staff. We even pay for all calls in the U.S. to our facility. The quotes that are generated are personal. This means we ask almost zero information and only produce our discounted sticker price. Each quote includes the actual cost of shipping door to door. These extra savings really add up when a motor is purchased. The Chevrolet LUV pickup truck engine inventory that is now for sale here can be instantly quoted online. Make use of our used Chevy and Isuzu quotes tool here.