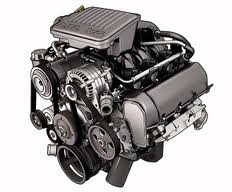 Dodge 3.7 engine is a V6 size and was used in both Chrysler and Dodge vehicles. This 210 horsepower engine was first used in the Ram 1500 in 2002. The success of the applications in the Jeep brand helped pave the way for the Ram. This engine addition was used for a decade until it was replaced. The Got Engines company sells these motors in preowned condition for discounted prices. We buy huge shipments of these motors to give customers a price break. That's one part of our company commitment here at http://www.gotengines.com.
The PowerTech brand is the internal code name for the 3.7. This edition was developed in 2002 as an upgrade from the earlier motors that were produced by Chrysler. This V6 edition had the longest run inside of the Ram trucks although it was also used for the Dakota, M80 and Durango. The preowned condition units that are sold here are top quality. This means that all parts have been inspected and approved before sale. This is important to note because many sellers do not complete these quality control measures. The Dodge motors are one brand that we sell many of each year. We've put the testing and development needed into our company.
Dodge 3.7 Engine in Stock
Inventory rotates at our company on a daily basis. Engines come inside and out of our warehouse each hour of the day. The processes that we go through to acquire inventory never change. Established wholesalers and others in the automotive industry are part of our network. We're always able to provide a stock of the 3.7 engine if our distributors provide motors to us. This allows us to focus on building inventory instead of out of stock issues. Customers that come here to find a replacement know that our ratio of success is very high.
PowerTech motors are always shipped on the same day as ordered. This is essential to our business model. We support the Chrysler brand just as any other inside our company warehouse. The difference is that our employees are experts. A system is in place that ensures that immediately after orders are placed engines are shipped. This eliminates the standard delays that are usually part of online sales. Since we don't drop ship, we're able to output motors daily from our location. We've already secured freight company contracts and are usually able to ship for no cost. This is one additional measure that we've added to reduce engine prices. Our company is devoted to customer service. Our upgrades and innovations help keep our business strong online and offline.
Dodge 3.7 Engine Price Quotes Online
The two-click quote form we use works fast. This is how each price is delivered to those that request quotes. You can find this form at the top of each page on this website. We don't ask for personal information and you can receive more than one quote. Our toll free number is immediately available to you. Call us and we'll give you the same information over the phone. Got Engines ships thousands of engines annually. Let our next shipment be yours.