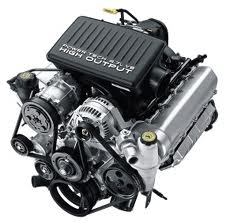 Dodge 4.7 engine has different versions. The first of these versions was created in the late 1990s and used for the Jeep series of vehicles. The Grand Cherokee was the testing ground for this new motor. It was later used for the Durango, Dakota and Ram in the Dodge lineup. The second Dodge 4.7 engine is the High Output edition. These had a substantial increase in horsepower and were referred to as the Magnum. This series remained from 2002 to 2007 and is still popular with Dodge and Jeep loyalists. Getting cheap prices is easy for these motors here at http://www.gotengines.com.
The Powertech edition of the 4.7 is most known for its success as a V8. This is the most powerful engine used for the Cherokee and other vehicles apart from the use of the 5.7 Hemi. What you can find from our company is an engine you can trust. We don't put high price tags on what we sell. We're a preowned engine seller. This means that we establish relationships with dealerships, wholesalers and distribution companies. We acquire this inventory of used motors and this is all that we offer. Our inventory is now one of the biggest you can find anywhere in the United States.
Dodge 4.7 Engine in Stock
Are you trying to replace an engine in your vehicle? We're one of the few dealers that sell business-to-business as well as to the public. Let our experts assist you right now. We can help you obtain your VIN number and give you more details about the type of motor you need. If you're an installer or mechanic, our free shipping policy will help you save a lot on the freight costs. Because we offer these incentives, we're able to have a complete warehouse stocked full of motors to sell. The Dodge inventory we carry remains in stock and there are no issues or shortages found here.
The nature of the used auto parts industry is not hard to understand. We know that some sellers do not sell good condition products. We're out to help change that. What is sold here is genuinely checked out first. We're not an intermediary. What we buy is what is turned around and sold to customers like you. We put our time and company efforts into good parts. We've established our business as one of the top supplies of automotive industry engines. What is found here is above average quality as well as a lower than standard mileage ratio. These elements combined together help us provide serious value. Our free shipping policy ensures that all inventory is sent out on the same day.
Dodge 4.7 Engine Price Quotes Online
We're auto industry innovators and never stop working to please our customer network. We've built an advanced quotation method for this website. On the top of each page, you'll find the quote system form. Use this to get instant Internet-only pricing. If you'd rather call, we do support a toll free number to help you. You call us and we provide the low price, warranty and free shipping guarantee you've been trying to find online.