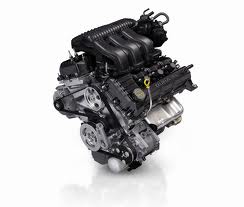 Ford 3.0 V6 is a Vulcan based engine that was first manufactured in 1986. The best selling sedan was the Ford Taurus during this time and the original concept was to use this 3.0-liter engine for this vehicle. While the first installation included the Taurus and Sable, vehicles like the Aerostar and the Probe received this V6 engine to help boost sales. Ford vehicle owners depend on this engine and our company does too. Each Ford 3.0 V6 engine you'll find shipped free by our company offers the lowest mileage currently found online. This is the http://www.gotengines.com difference.
Part of what makes the Vulcan engine series from Ford Motor Company popular is that it is one of the last pushrod designs. The engineering has been updated and newer technologies like the Ecoboost and Triton engines are now offered for modern vehicles. The preowned V6 motors for sale that are found here at Got Engines are the original V6 design. We locate these inside of our dealer network. We're able to obtain engines that are reduced mileage on the block to make these an attractive option to someone that needs a reliable 3.0-liter engine as a replacement.
Ford 3.0 V6 Engine in Stock
We don't operate an auction website. We don't operate a retail store. Stock levels here do not depend on what we think someone will purchase. We determine what to sell by keeping in contact with the very people that purchase what is sold. Customers inform us of the engines they are searching for daily. Our team locates these engines and we store them for immediate sale inside of our warehouse. Thousands of motors in used condition are shipped to customers in the U.S. and other parts of the world. While we do offer free shipping, only the 48 continental states receive this generous incentive.
The last production date for a brand new Ford 3.0 engine was in 2008. The Ford Ranger using the Mazda edition of this pushrod engine is the last on record for this V6. The Duratec series has replaced it although you'll find it in our warehouse. Along with a low price, a helpful warranty is applied to all of our Ford Motor Company inventory. What this means to you is that you can buy confidently. You won't wait if a problem happens and you won't live in fear about problems that could happen. Our team has already assessed the 3.0 engine quality upon arrival here. We know the mileage, what condition the inside and outside is in and the approximate engine age. If you own a Ford vehicle, you could benefit from owning the quality of engines that we can sell to you.
Ford 3.0 V6 Engine Quotes Online
We never stop working hard for used engine customers. To get our pricing, you only need to select one of two options. The first is using the online version of our quotation system. It's highly accurate and can give you a price for the 3.0 engine or any additional engines. The second is to call us by the toll free number you're supplied on our website. You get fast and friendly service either way you choose for one low price.