Need a Ford Ecoboost Engine? Call Got Engines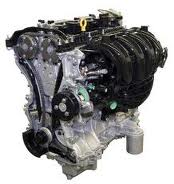 The Ecoboost from Ford is the latest technological discovery. This motor was introduced to preserve horsepower while expanding the MPG in each vehicle. Most of the newer Ford vehicles use the Ecoboost technology. Got Engines is a trusted seller of used Ford Ecoboost engine for sale inventory. Because you can trust us, also know that you won't pay retail to own an engine. Our buying power and reputation in the industry have concreted our low price structures.
There are 3, 4 and 6 cylinder versions of the Ecoboost engines used. Ford produces nearly a million of these each year. It's hard to find a good used one though. These motors hold their resale value in the U.S. The prices have jumped in the past few years. What we can do is buy low and keep the price from rising. This keeps our reputation intact as a discount source.
Used Ford Ecoboost Engine for Sale With a Warranty
Warranties are important. Some sellers don't support them though. You're at a loss if you've purchased a used engine with no warranty. We've heard some bad stories about retailers online. The main thing is that our company rises above the competition. We don't tell anyone what they want to hear. We tell the truth about our inventory. Each customer knows what they are buying.
The limited 3-year warranties attached with used Ford motors here are excellent. These cover about 95 percent of the parts. There are certain things like water pumps that are not covered because these can be added by auto owners. The majority of preowned engines sold here receive the full warranty support. There are no issues in quality or performance in each engine. Our testing and evaluating processes guarantee complete consumer satisfaction for Ecoboost motors.
Used Ford Ecoboost Engine for Sale Prices
How low are our prices? We let you judge that. We think they're pretty low. We hear it a lot from customers. Never pay retail for a used Ford engine. It's hard to know what you're getting for the investment. Come to us first. You can compare our prices easily with others you'll find online. You can do two things. The first is call us to get a price. It's simple and we pay for your call. The second is to use the quote features here. Whatever you choose we'll help. Don't let a perfectly good condition Ecoboost motor slip away from you.