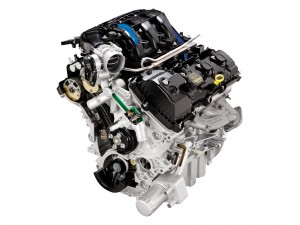 The Ford Motor Company family of engines stretches back over 100 years in the United States. From the humble beginnings attached to the Dodge Brothers company to revolutionary manufacturing, Ford has helped produce memorable motors used in U.S. vehicles. A motor replacement can be a stressful time period for a person who has never gone through the process before. The Got Engines company specializes in Ford replacement engines that are useful for all vehicles sold by Ford within the past 40 years.
What makes up a replacement engine purchase? There are variables that go into the actual removal of any engine. The mileage that is on the actual engine block could determine the amount of use that a person can still get out of it. The preowned condition engines that are most popular here on this website make excellent replacements. The process of replacing a vehicle motor always begins with a thorough review of the features that are expected. Engine technologies have been modified over the past 4 decades.
How to Buy Ford Replacement Engines Online
GotEngines.com makes it easy for any engine buyer to find a replacement motor. The most requested secondary market edition engine families that are in our inventory continue to sell well. These are the Essex, Raptor, Modular, Triton, Powerstroke, Duratec, Vulcan and Zetec builds. These encompass most of the engines that are in used in American vehicles. The price structure that is placed with these units is part of the package that consumers receive with a purchase. The stress of replacing a used vehicle engine is eliminated with the cost savings that are found here online.
The displacement of a used engine can often be important to longevity. There are some vehicle owners who want to upgrade to a larger engine type. The engine mounts that are used for specific vehicles might not allow a straight installation with a way to modify the placement. The range of 1.6, 2.0, 2.3, 2.9, 3.0, 4.0, 4.6, 4.9, 5.0, 6.0 and 7.3 series engines that you'll find here provide all of the possible types that can be requested. The price is right as well as the speed of shipment from our warehouse.
Replacement Ford Engine Quotes
The previously owned Got Engines inventory sold here always begins with a quote for prices. This is to establish our company as a leader in the industry. We're capable of producing quotes fast for any person making a complete Ford motor swap. What's better is the way that these are delivered. A preowned engine quote that is asked for here online is automatically delivered. All engine buyers can use our quote system here to find a low MSRP price tag. The toll-free support number that we provide links our customer service department with all buyers. Any Ford Motor Company type of engine in existence can be found through our easy to use resource here online.