Do you need a Zetec engine? Try GotEngines.com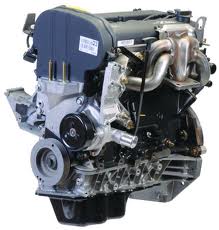 Ford launched its Zetec edition of the 1.6 in the early 1990s. The Escort and other smaller vehicles quickly were fitted with the new engine types. The actual displacement of these engines were up to 2.0 in size. Many of the passenger cars from 1990 to 2004 used this smaller four-cylinder platform. If you're here for a used Zetec engine, you don't have to waste time searching. We have the engine you need ready to ship. All of the popular sizes are here in stock.
The relationship that Ford had with Mazda blossomed for the sedan and passenger car types. The MVH editions that you can find from some companies online are usually rebuilt Zetec. Got Engines has hundreds of suppliers in the U.S. We're able to get any engine of any size. Our current inventory grows by the hundreds monthly. We constantly add used Ford engine types as well as other automaker brands.
Used Zetec Engine With a Warranty
What good is a used motor that is not covered? Some companies hide the fact that they have no warranty available. We're very honest here. We give you the details of our warranty here online. We're constantly adding and changing the terms. We want to ensure that each four-cylinder build we sell lasts a lifetime. The OEM parts protection that our Ford Zetec motors get is helpful. You won't be stuck with a bad unit.
When it comes to shipments, we're likely the best value. You're here to find used Ford engines. What about shipping? Have you researched what it really costs? Some people don't include shipping in the so-called sale prices discovered online. We don't hide the fact that shipments are not cheap. We've totally removed all shipping costs for Ford engines for sale. This means whatever displacement you buy is sent for free. Try getting that from an auction seller.
Used Zetec Engine Price Quotes
It all comes down to what company has the lowest price. We think we do. Go ahead and see for yourself here online. We use a instant price quote form. It's able to generate our pricing 24 hours a day. You don't have to waste time on the phone. We will help you if you call though. Our system is setup to do the hard stuff. You need the exact year of the Zetec motor from Ford that you're planning to buy. We instantly generate our price and other relevant details for you. Are you ready to order?