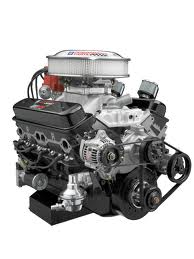 GM designed and introduced a new engine to the General Motors family in 1987. This engine was the Quad-4. The dual overhead cam design was a big part of the Oldsmobile brand of GM cars. The 4-cylinder design was compact and very powerful. The Cutlass and the Grand Am were two of the first GM produced vehicles to include the Quad-4 under the hood. The popularity of the GM Quad-4 could not be denied and other automakers began to take notice and upgraded their technology to compete with General Motors.
Used GM Quad-4 Engines Made to Last
If you own or work on a GM Family vehicle, the chances of it having a Quad-4 are pretty high. This engine was built for almost 20 years and models like Buick, Chevrolet and Oldsmobile all used it. The early part of the 2000s saw the last placement of the GM Quad-4 in GM vehicles, but so many were produced that we have a huge inventory of them. Our trained staff of specialists buys GM engines and places them in our 21st century engine shop. We test engines and inspect engines to make sure that we sell only a road ready motor that is built to last in your vehicle.
We stock the GM Quad-4, the Quad OHC and the Twin Turbo version that was briefly introduced near the end of the production run. The LD2 was the most popular of the Quad-4 motors and many brands were put on the map because of the power and performance that it achieved. We buy engines that are already in good shape and get them cleaned up to shine like new. There are no defective parts on our GM engines and we certify the quality before we make a sale. We make sure that every engine conforms to the quality that is expected in General Motors products.
Low Quad-4 Engines Price – Great Warranty. Why Shop Elsewhere?
One thing that you rarely see engines sellers do online is put up a warranty notice with every engine. We do and that's why we're considered the best used GM engines dealer on the Internet. Our prices are very low. This is helping a lot of engine buyers, mechanics and junkyards that have small businesses. Any money that we can save our customers is appreciated and they become our customer for life. No engine dealer online can match our 3-year no mileage limitation warranty.
We see rusted engines sold by our competition everyday and unknowing customers fall for the trap of these so-called good buys. A business can sell whatever they want, but we take personal pride in every engine that we sell. We want you to be happy. We want you to buy from us again and again. We are committed to selling the very best used engines for sale online period.
Get a quote now by calling 1-866-320-1065. You can use our online form if you like to get your quote by email. Lock in our low price and stop searching online for a better deal. You won't find one.