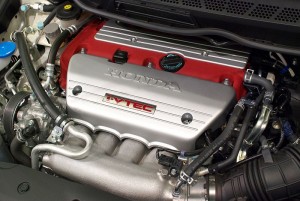 The first build for Honda in the U.S. that showcased a 1.5 engine build was the CRX. This popular vehicle introduced the SOHC design in the Honda Motor Company. A three-year production span was allotted for the 1.5 to earn its reputation as a new engine used in the U.S. The Got Engines company supplies used Honda 1.5 engine replacements right from this resource online.
The success of the CRX series motor helped Honda to develop more of the 1.5 builds in global markets. The first installation of the D15A1 engine set the pace of future production levels. Honda went on to produce more than one D-Series motor for use globally. The D15B1, D15Z1 and D15B3 are some of the global 1.5 builds found in Civic vehicles and other popular brands by Honda.
Used Honda 1.5 Motors: VTEC and VTEC-E
The standard VTEC editions build through the 1990s offered the first installations of the variable timing engines. These were upgrades from the 1.2 and 1.4 technologies not using the VTEC platform. Honda Civic vehicles were retrofitted with the 1.5 edition through the mid 1990s. Exact OEM builds that are available for replacements are found in the available used engines inventory promoted here for sale.
The displacement of each motor has little to do with the actual horsepower due to different valve-train designs. Honda is one example of a motor company supplying different technologies to build up its horsepower in available engines. The variety of JDM engines that are for sale using this resource is creating new options for USA buyers. Every engine in stock and ready to shop provides full maximum value to every buyer online.
Used Honda 1.5 Engine Price Quote
Good things happen for customers who know where to find engine discounts. The helpful quote tools on this website make engine price discovery efforts quote simple. Every user of the automated tools here can generate an instant price. These prices are accurate for the 1.5 motors or other Honda series engines in stock. Most of the builds from the early 1970s until the present day are featured here at GotEngines.com for sale.
Online quotes are only one part of the engine process. A person can request more information from the customer service staff. Getting a quote is easy. Getting answers to questions is equally simple. A request can be made when the toll-free number used here is dialed. This means that all callers are treated to a wealth of information before engines are purchased. Every engine buyer or researcher is welcome to request JDM engine prices. Instant quotations simplify the decision making process when buying used motors online.