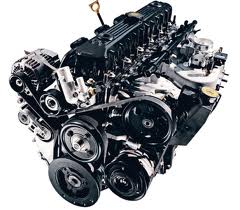 Jeep is one of Chrysler's crown jewels. Very few vehicles that were produced in the late 1970s are still being manufactured today. The popularity of Jeep is for one reason and one reason only. This reason is high quality. Ford claims that its engines are built "Ford Tough", but Jeep was doing that 30 years ago and didn't have to brag about it. The 4.0L Jeep engine is one of the most used engines in the automotive industry and one that is hard to find for a cheap price online. Get a quote on one of our Jeep 4.0L engines for sale and stop paying high prices elsewhere. Our quotes are fast and take only a minute of your time.
Used Jeep 4.0 Engines with Low Mileage
A high mileage engine is the probably the reason that you are searching for a 4.0L engine replacement. It would not do us any good to sell you an engine that is around the same amount of mileage that you already have. Our engines are used, but they are in excellent condition and many have really low miles. We know where to find the best deals and can often find used Jeep engines that are pullouts or factory overstock. This means that the engines were used very little. This is great for us and even better for you!
Our engines are cleaned and professionally inspected by our trained and experienced engine staff. Our experts know exactly what to look for and know what problems can happen to Jeep 4.0 liter engines. We plan in advance for any type of problem that can be detected and remedy all problems found. We sell used engines, but not like what you find on the Internet or auction sites. Some of our biggest customers are regular drivers, scap engine dealers, engine mechanics and junkyards. We give everyone the same low price. We know that great deals are hard to come by and strive to be the best engine dealer on the Internet.
Fast and Safe Shipping on Every 4.0 Liter Jeep Engine
Besides our low prices our shipping is equally excellent. We beat every one of our competitors because we offer free continental U.S. shipping for every used engine that we sell. We don't give you a bogus low price and jack it up by the time you include the cost of shipping. Our pricing is simple. A super low price, fast and safe shipping and our engines arrive to your door within a few days. We don't like complications with orders and we make sure that we don't have any. Our entire staff is trained and experienced and this helps us avoid 99.9% of potential problems.
Want to Order our Jeep 4.0L Engines for Sale? Here's How:
Get your quote by calling toll free to 1-866-320-1065. Your quote is delivered why you patiently wait on the phone. If you want to get a quote online, we make that very easy too. Complete our Jeep engine quote form and your quote will arrive straight to your email. Don't miss out on our low price.