Need Used Jeep Engines? Get Any Make or Model from Got Engines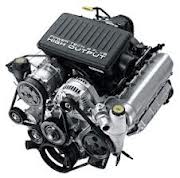 The American Motors Corporation was the developer of the Jeep brand. The Willys Jeeps used in WWII set the foundation for the domestic manufacturing. The 1970s were building years for AMC in the 4×4 industry. Futuristic development and engine options helped further consumer interest in SUV vehicles. Got Engines is a used Jeep engines source you can trust. We're more than a retailer. We only sell engines we'd use in our own vehicles.
The inline six-cylinder engine had a long run in SUV vehicles. Many of the Cherokee and Wagoneer editions in the 1980s used this inline motor. The development into the PowerTech technology after Chrysler purchased Jeep still remains in use. Our inventory of lasting Jeep motors will help you. The mileage factor is just one piece of information you'll need when purchasing. It's important to know about the quality of other parts on the block.
V8 Used Jeep Engines for Sale
The V6 units were upgraded to V8 in the early 1990s. This is the same technology you'll find inside Dodge trucks. If you're here to buy a V8, we can help you with that. We use a combination of companies to purchase engines. This spreads out our quality levels. All motors have different mileage. This is good for consumers. This is also good for the business. We put effort and time into making our inventory complete. This includes testing what is offered. We have to be sure our Jeep motors for sale are in great condition.
What about a limited warranty? A Jeep engine is something special; therefore, we protect it. Consumers buy from us because of this fact. Try getting a warranted engine from auction engine sellers. It takes more than great inventory to be respected. Part of what our engine inventory gives is value. Replacing engines is just one part of the total value here. The warranty offerings, free shipping and excellent customer service help out a lot. Buying a used engine is just a little easier here.
Jeep Used Engine Prices Online
All displacement sizes are available. A 3.7, 3.8, 4.0 and 4.7 are the most commonly quoted here. Pricing does not change after quotes are sent. This makes our customers happy. The Jeep SUV engine quote system used here is helpful. You don't even have to speak with us by phone. You can get prices here online. We gladly speak with customers who call though. We can match VIN numbers with engine codes. We can double check shipping incentives. We're here to make your engine life easier. Start your quote right now.