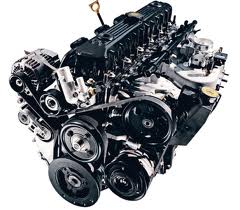 AMC originally developed the Wrangler in 1986. This SUV was the second phase of the vehicles in the U.S. for AMC. The buyout by Chrysler in 1987 continued the production of the Wrangler. GotEngines.com is one resource to find a Jeep Wrangler engine online. These authentic engines are part of the AMC-Chrysler inventory of units shipped in the U.S.
There have been no less than six engines used in the Wrangler during its time in the Chrysler lineup. The first motors produced by AMC were used until the 1996 year. These were the ever-popular 4.0 and 4.2 inline six-cylinder versions. Chrysler created its own engine technologies in the 1990s. The creation of the Powertech brand of engines put forth new horsepower in the Jeep Wrangler series.
Used Jeep Engines for Sale: AMC or Powertech
The classic edition engines are still sought after in the U.S. There are not many resources selling used 4.0 or 4.2 editions. Most of what can be found inside the U.S. is the Powertech builds. These include 2.4, 2.5 and a larger 4.0 series from 1996 to 2006. Every build that is in stock through this website is ready for an installation. These motors are all hand picked from quality distributors within North America.
Nearly every build produced for the Wrangler SUV is distributed from this resource. GotEngines.com remains a go-to source to find used Jeep motors online. One advantage that is given to buyers of replacement motors here is the warranty plans. There are no engines that are sold without a plan of coverage. The inclusion of a good warranty plan is one thing that helps to maintain engine longevity for all users.
Jeep Wrangler Engine Price Quotes
All price quotations that are prepared by company staff here feature the best pricing of the year. A requested price quote here can make a lot of buyers happy. The hard work that goes into selecting engines is appreciated by customers. A quote in price is always available right here online. A new tool that establishes warehouse pricing is featured on top of this page. Direct consumer access to this tool is what presents a quote.
There is a toll-free phone quote system in place too. This is a change for used Jeep engine buyers to find a good deal. A company staff member fields all calls to the toll-free line. It is this number that serves as the main customer service line for U.S. buyers. Any engine quality questions, mileage or other details can be asked through this contact number. All distributed price quotes are accurate and locked in for every request.