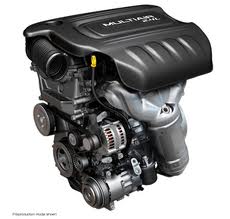 Mazda produced the RX7 sports car for 25 years. Nearly one million vehicles were produced during the production run. Many of the engines there were included in the series were best-selling editions. There were three generations produced and each had a different series of changes. Both turbo and naturally aspirated engines were used in the RX7. Got Engines cells the Mazda RX7 engine for discounted prices. These preowned engines sold here at gotengines.com provide the value the buyers require replacing performance engines. Free shipping is one of the incentives packaged with the sale of all motors sold here.
The period of time between 1986 and 1992 resulted in the most sales produced by Mazda. Many of the vehicles produced during this time remain in use and can benefit from replacement motors. Buyers use our online resource to locate low mileage units ready for complete installation upon delivery. The standard editions and turbo editions can be located in our inventory for sale. These low mileage units have been purchased as pullouts from dealerships or other sources in our network. Through quality control and evaluation, the motors contained in our inventory supply the value buyers expect.
Mazda RX7 Engine Shipped with a Warranty
Buying any used motor does have a small amount of risk depending on the seller. One of the ways that this company has improved the overall customer satisfaction is by attaching a two-year warranty with most of the additions found in stock. The imported Mazda motors sold here offer parts protection from damage and OEM failure that can be hard to detect without quality control practices. Our buying team purchases only from trusted sources to ensure our warranty will apply to what is purchased. This warranty production is attached to each motor and does not raise the selling price for online or offline sales.
Shipments are controlled through our warehouse team. Purchasing a preowned Mazda motor on the Internet from our company is guaranteed to arrive safely. We've developed freight partnerships with common carriers able to deliver any motor from our company to anywhere in the 48 continental states. There is no charge for shipments from our company. This is one way that we give back to customers purchasing our used Mazda engine inventory. This removal of the cost of shipping easily reduces the selling price of the already discounted motors. Our team puts forth the effort that many companies forget about used engines industry.
Mazda RX7 Engine Price Quotes
There are two simple ways that any customer can use to locate the approximate price we charge for motors. Pricing is not listed on this page due to fluctuations that can happen with the importing of motors. The virtual quote system is one of the fastest ways to receive pricing online. In one or two mouse clicks, a price is delivered for the motor size that you require. A quick call using our toll-free number is an additional way pricing is generated from our company. Our team is waiting right now to provide the lowest price you can find for comparable motor.