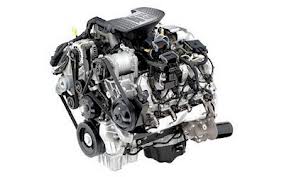 Need Used Truck Engines? Get Yours from GotEngines.com
There is more than one type of truck engine in North American production. The range of gasoline and diesel represent the most built types. Before you replace a motor, it's helpful to know what options you have first. This could save you cash. Purchasing used truck engines takes more than an Internet search. This resource was put together to help buyers find great engines faster. The low prices, free shipping and limited warranties were created just for buyers here.
The Ford, Dodge and Chevrolet trucks of the 1960s heavily relied on the V8 engine base. Each automaker has perfected their builds. The motor that you are searching for could be an eight-cylinder block. These are most often found in the medium-duty series. Smaller editions include V6 and I4 series. Most automakers use these smaller types to boost fuel economy. Buying used truck engines for sale at the best price is essential to your budget.
Used Big Truck Engines
The consumer market is filled with light-duty trucks. The commercial industry uses much larger units. The dump trucks, buses and 18-wheel editions use much larger diesel units. Many used big truck engines are produced by automakers other than GM, Ford or Chrysler. Third party builders often take part in truck engine development. These builders include Cummins, Perkins, Navistar International, Detroit Diesel, Mitsubishi and VW. Choosing the engine that you need wisely is essential to its performance.
Engines depend on proper maintenance. This includes oil changes. This includes inspections. This also includes driver operational activities. Where you buy a used engine counts. The previous owners' maintenance schedule is essential. The motors found on this resource are clean and in good shape. Great motors can be found used. Acquiring these from trusted owners takes some work. The Got Engines resources found here brings big and small engines right to consumers.
Used Truck Engines for Sale
Quotes happen fast here. This resource provides immediate data. The quote system installed directly on this page can help. The year is all that is needed. Choosing the make gets you started. What is presented next is full pricing. This is given online. No personal data is required to view this information. Preowned engine quotes here are always low. These can always be obtained by phone too. The toll-free number in place makes this possible. Customer service here is always helpful. Make contact right now.