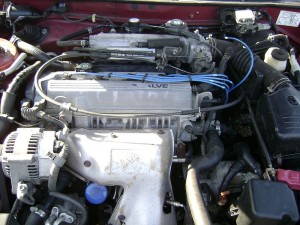 Off-road vehicle development has remained a big part of Toyota manufacturing in the global market. The Land Cruiser is one of the SUV brands that remains a best-selling vehicle. The original nameplate was used in 1951 and is now a full-blown vehicle series. There are multiple motors that have been experimented with for Toyota sport utility vehicles. All used Toyota Land Cruiser engines for sale through this resource are shipped nationwide.
The Lexus brand owned by Toyota uses technologies that were introduced inside the Land Cruiser. Many of the designs as well as motors have been share between these two brands. The 4.0 gasoline motor is the most common edition that has been offered as the base power in most builds. The 4.5 is a newer edition although provides a boost of power. Toyota is now experimenting with different displacements of engines to boost its SUV division.
Land Cruiser Engines Used: Gasoline or Diesel
There have been two infamous motors used in the diesel editions of the Land Rover in the U.S. market. These editions are known as turbo diesel and similar in performance to other automaker builds. The 4.2 is the first design option that is offered. GotEngines.com sells these units alongside the gasoline editions. The larger 4.5 diesel is the newest edition that can be purchased on the secondary market.
What a buyer should review prior to purchasing a diesel or gas motor is the mileage count. There are hundreds of resources to purchase a used motor online. What is less common is publicizing the mileage count. All used Toyota motors for sale sold through this resource have viewable mileage. This means that evaluations have already taken place. Mileage accuracy is reported to consumers interested in replacement vehicle motors.
How to Buy Toyota Land Cruiser Engines Online
A process to help the American public quote engine pricing is in place on this resource. There is no longer a need to contact customer service to find out engine prices. A custom built system now generates each of the sticker price quotes that are attached to used Toyota motors. Buying a motor for replacement on the Internet is tough enough without price shopping for a low price.
A Got Engines company quotation for price is available by phone if consumers prefer this method. Each caller to the toll-free line can speak with a helpful inventory expert. Professional assistance is always provided. Any explanations of OEM warranties, engine displacements or VIN number lookups can be completed by phone. Obtaining the current sale pricing for preowned Toyota motors is simple using this American resource.