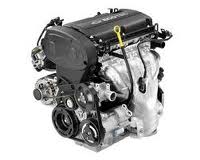 Need Used Car Motors? Get Yours from Got Engines
It's easy to take for granted the motor in your car. Problems seems to come out of nowhere. The real truth is that engines degrade over time. A series of issues can plaque any engine. Most ASE certified mechanics recommend inspections every three months. If you skip this schedule, you could have an issue with your engine. Replacing motors that have worn out is common. You can save money when buying used car motors. You just have to know where to buy one. Got Engines can help you.
The history of the automobile engine tells us a lot about quality. Parts are now made faster and inexpensive. These parts can also degrade faster. The parts production has a lot to do with engine reliability. A used automotive engine that does not have digital sensors can be cheaper to repair. The type of vehicle that you have can determine the motor placed inside. When it's time to buy an engine, you have to know how to get a good deal. That's where this resource can help you.
Buy Used Car Motors with Free Shipping
The cost of shipping can hurt you. Did you know that engines weigh hundreds of pounds? Freight companies love to ship an engine. This is because of the profits earned. Not all retailers can give you free shipments. When you do research, it's helpful to have a list of the top companies. The GotEngines.com resource provides free shipping to buyers. The preowned engine inventory is shipped inside the 48 continental states without charge. This automatically reduces prices that are paid to replace an engine.
Purchasing a replacement is just one half of the equation. It's important to review the mileage. Most dealers get you this way. They don't tell you the mileage upfront. This tells you what you're buying has too many miles. Preparing yourself for the purchase can help. This resource gives you the mileage. You can also learn the engine year and exterior condition. Getting a warranty will save you from repair costs. A limited warranty is included here.
Used Car Motors Cheap Online
You know how to buy now. The rest is easy. The programmed quote form here is fast to use. You choose the year. You choose the make. You click submit. It's all automated. The price that you're given is very low. Getting that deal you wanted is guaranteed here. You don't have to haggle. Purchases go smoothly. Planning your engine replacement is easy.