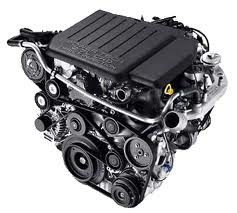 Need Cheap Used Engines? Get Yours from Got Engines
You can find engines that are used for totally cheap prices here. We're the number one secondary market seller for preowned automotive engines online. Engines from our database are shipped nationally. We're likely supplying most of the salvage yards, body shops and service centers in the nation. The inventory of cheap used engines here grows daily. What you can find here online only takes a phone call. Our trained staff is available to help you right now. Start searching or make the call right now.
How much are used engines? The pricing can vary for most dealers online. This goes back to the engine wholesale industry. Some companies raise pricing. This is based on many factors. A percentage of dealers use the trade industry discount method. This result in the most common MSRP pricing found online. The cost of our engine inventory remains low for a reason. The buying network we use is enormous. Preowned suppliers often call us to offload motors.
Buy Cheap Used Engines with a Warranty
You need protection when buying used. What our limited warranty gives you is that protection. We can't cover every part but we try. Water pumps and other non-essential engine items are not covered. We stick to the core engine parts. A two-year policy is what you'll get with a purchase. The good thing is that all automaker brands are represented. This means that Ford, Chevy and Dodge are covered. This is in addition to Honda, Toyota and Nissan.
What do engines cost to ship? Most companies charge hundreds of dollars. We don't. We've terminated all costs of shipping for buyers. The cheap motors found here are really inexpensive. This means you won't pay additional costs for shipments. We save you the cash. Cheap and quality are used in the same sentence here. You get quality because we care. Evaluations of low cost motors are still initiated here. We're not like eBay sellers. We know some motor supply companies don't care about engine condition. Because we offer warranties, we always check out our motors prior to selling them to customers.
Cheap Used Engines Quotes Online
One quote literally saves you hundreds of dollars. You can continue paying retail or start saving money. We present our quote form for your use. Just tell us the make and year of an engine you need. Our system provides an immediate match. What you're displayed is all that you'll pay. If we can't find a match online, just call our toll-free number. You'll get a reduced engine price that way too. You can buy inexpensively and smarter here. We're number selling engines for a reason.