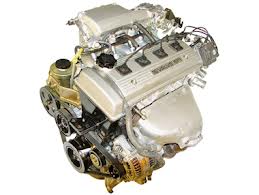 Automobile engines are the lifeblood of vehicle operation. Without these units, no vehicle can function properly. A vehicle owner that does not have a source to buy used car engines for sale can use this website. What is found here is true variety in the auto industry. The inventory of 4-cylinder, V6 and V8 car motors grows daily. Got Engines is likely the largest supplier on the Internet for replacement motors. What happens here is our buying team finds that best car engines from preowned distributors. These are sold to customers here at http://gotengines.com.
The passenger cars, sedans, luxury and other performance vehicles are built to withstand a lot of abuse. The average motor is built to undertake 100,000 miles. The condition of secondary market motors is only half of the story. A well maintained engine with 100,000 miles can be more reliable than a 40,000 mile engine with a lack of maintenance. Although a range of mileage exists here, the internal processes that are used make it possible to find lower mileage motors. The quality controls that are used help us buy only the units that buyers want. You won't find those beat up engines from auction websites for sale here.
Used Car Engines for Sale with Free Shipping
Freight is one of the hidden costs of conducting an engine transaction. There are many cheap prices online. There are many great engines too. What is usually not figured into the price is the freight. Because of this fact, Got Engines has eliminated the freight costs charged. This takes away the confusion of what the sale price should be. This means that the entire inventory of Ford, Chevrolet, Dodge, Chrysler, Plymouth, Toyota, Honda, Isuzu and other editions are sent free of charge. This is helpful for companies and for individual buyers of preowned engines online.
To go with the free shipping schedule, a warrant program for used engines has been put into place. This warranty coverage plan is now offered at no additional charge. Nothing is worse than buying an engine that fails after it is installed. The customer confidence that our warranties build is essential to engine ownership. The extended coverage period after purchase is helping car owners and installers equally. Since each order is scheduled for same day shipments, there is no waiting period other than standard shipment time frames. This greatly reduces the delivery time and allows for a faster installation. Companies that depend on this speed and accuracy can save money with us. Through low pricing and the other used car engine incentives, the Got Engines difference is clear for many buyers.
Used Car Engines for Sale Price Quotes
A quote is detailed here and is always easy to get. What these include is shipment and warranty terms. Prices are always available by toll free number. Call one of our specialists right now. A quote takes about a minute of your time. If you don't want to wait that long, use the quoting system on this website. It provides all of the information required to check pricing and complete a preowned motor purchase online.