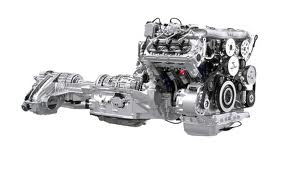 The VR6 VW engine was initially developed in the early 1980s, but not used in the U.S. until 20 years ago. This first introduction to the U.S. auto market was all that was required and sales of the Passat quickly made this engine popular. The Volkswagen VR6 is known for its dependability and 6-cylinder performance. When you are ready to buy a Volkswagen VR6 engine for sale, look no further than GotEngines.com. Not only do we give you a super low price, we provide the best customer support that you can ever receive when buying an engine online. We know how to treat you like a real person.
Part of the success of the Volkswagen series of engines is in the design. Many of the traditional "Americanisms" that are used in modern engines are not used in these foreign manufactured and designed motors. Multiple vehicles from the Volkwagen family share the VR6 engine. These include the newest Beetle, B series Passat, Jetta, Audi and some Porsche models. The global recognition that VW has received over the past 40 years is a reminder to the general public how great these engines are. Our used Volkswagen VR6 engines are top quality and priced low to sell fast.
Great Used VW Engines with an Even Better Warranty
There is one thing that we hate about the engine business and that is failure. Since we don't rebuild engines for sale, we have no control over what parts were used during the actual build. We do our best to computer test engines and give each one our 30-point visual inspection. It is possible that an OEM part can fail from time to time. That's just beyond our control. What we do is warranty all work that we put into an engine. This means that any plugs, gaskets, wires or other essentials that are installed by us come with a warranty. We put a lot of hard work into selecting VW engines and getting them ready for sale. We don't like failure and we protect you from it.
Each of our engine mechanics are experts. Every Volkswagen VR6 engine for sale is completely cleaned and checked out before it hits our huge warehouse. When we ship an engine to you, we wrap every engine and crate it appropriately so that it will be safe during transport. Every engine leaves our facility in the same condition that it will be in when you receive it. We have no room for error especially when you request that our used VW engines arrive quickly.
Get Your VW VR6 Engine Price Quote Fast
Call now at 1-866-320-1065 to get our low VW engine price quote. We give you the ability to get your price by email too. Just complete our quote form here. Tell us what you need and we'll get right back to you. When you buy from GotEngines.com, you always receive free shipping in the U.S. This can easily save you hundreds of dollars off the price of a used VW VR6 engine. We know you'll love our prices and our customer service.