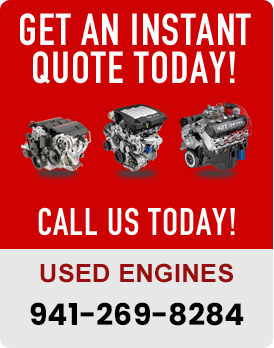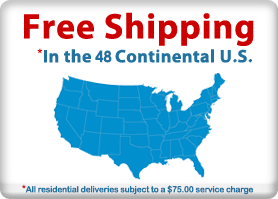 >> Used Engines
Got Used Engines? We do...
---
Affordable Used Engines For Sale!


Speak to one of our LIVE engine experts! Talk to one of our qualified staff members with over 50 years experience in the automotive industry. They'll be happy to help you search our used engines today!
Used Engines: A Transplant for Your Ride
Maybe the bottom's come out of your favorite sedan or family car. You're wondering what the best logical solution is. Do you go visit your local dealer?
In a lot of cases, you can get your car running again by swapping out your dead engine for a used model. Domestic and foreign manufacturers sell used engines through their own shops or through third-party vendors. Used engines are available for most common makes and models, and many mechanics know how to situate a used engine in a used car.
There are a couple of things to think about when you're looking for a used engine. It's not just a matter of plucking out the old engine and throwing a new one in. In addition to having the right tools, you and your shop need the right setup and the right knowledge to get the job done right.
Benefits of a Used Engine
The main benefit of getting a pre-owned engine for your car is price. The engine you get may have been in a vehicle with extensive cosmetic damage. In that case, the sale can be a win-win for both vehicles, the logical matter of recycling and re-use of parts (and recycling makes a lot of sense with a highly engineered product like an engine). There are many ways to get a great deal on a used engine if you keep an eye out for the potential dangers of the sale as well.
Concerns with Used Engines
A used engine is just that: used. It may be slightly out of whack, or it may have a lot of wear on it. If the price tag looks too good to be true, it probably is. Another problem with used engines is that you have to be very specific about what you're buying: the engine of your car does not exist in a vacuum. As a result, you need to think about the following. What does your used engine include? Does it come with the heads intact (some "short block" engines do not include the heads)? Will it be hooked up to your car's existing compressor? Does the used engine have the right computer parts to link up to your late-model vehicle? Is it compatible with your transmission? Questions like these are a large part of getting the right used engine into your car.
Working with Vendors
The right shop can get your engine installed correctly, and the right vendor can work with you to get the right set of target specs for used engine shopping. For answers to some of the above questions, please call our toll free number and get help from our knowledgeable staff on how to buy the right used engine. Take time to understand the finer points of how your vehicle works, and you might end up with real savings.