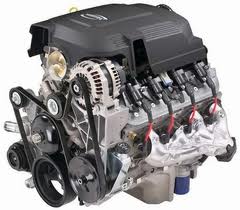 Small block engines have remained a part of the GM lineup for decades. The Gen III Vortec series included the Chevy 5.3 V8 engines for pickup trucks. The Silverado and GMC Sierra are two examples of vehicles that used this now infamous V8 design. There are 4 separate editions of this 5300 series aluminum block engines. Got Engines is one of the biggest suppliers online for General Motors variants. What is found for sale here represents some of the best condition preowned motors for sale online. We created this http://www.gotengines.com resource to educate our customers before making purchases.
The Vortec series is one of the most demanded engine types. The best selling styles that are in our inventory include many of the Gen III and IV editions. The 5300 series has been used in trucks as well as SUVs because of the performance ratios. It takes a team of engine buyers working hard for us ensure our quality. We purchase from the leading suppliers of these preowned motors. It is the selection processes that we under take that help us maintain quality. The differences between our preowned editions and what can be found online are many.
Chevy 5.3 V8 Engines in Stock
The build up of our inventory is one way that we please customers that require replacements. The 5300 V8 motors that we carry are usually in stock at all times. This means no waiting for customers that choose us to be their sole engine provider. No special orders or waiting is required to obtain what is sold here. Our team of buyers and our freight team work together to coordinate our company success. From pricing to same day shipments, the Got Engines difference is clear. We're one of the largest sources online to find used Chevrolet motors.
Warranties are always an issue when buying something preowned. Some sellers offer protection and others do not. What our customers are concerned with is longevity. We takeaway all of the frustrations and fear that can happen when researching motors online. We're one of the few engine companies that provide parts warranties. Each engine is graded upon arrival here. We take this information into consideration when attaching a parts warranty. Nothing that is sold from this website or through our offline processing is without coverage. We do this as an additional incentive. This applies to our Chevy lineup as well as those from other manufacturers in stock. We know how important receiving protection is for all auto engine buyers. We go the extra mile and make sure we provide complete value here.
Chevy 5.3 V8 Engines Price Quotes Online
Waiting is something you won't do here. Pricing is instantly generated here online. The quote system we use is automatic and is always accurate. The price quotes that we give come from our computer system. These are distributed quickly. Our phone system is also available to give out prices. Call our specialists at the number we provide. We research your VIN number, engine size or other criteria to match you up with the best Chevy engine you'll find.