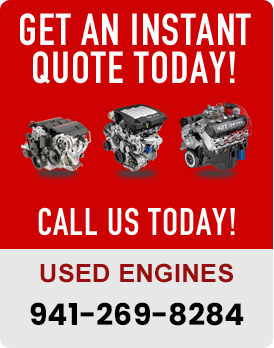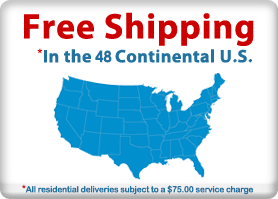 >> Welcome to GotEngines.com
Warranty Information
What Voids a Warranty:
- Engines are not installed correctly
- Motors are involved with racing or other uncovered acts
- Lack of coolant and lubrication
How to Activate a Warranty:
Please call 1-866-320-1065 within the USA or send an email request to the warranty activation department at warranty@gotenginesemail.com.
Details for Engine Warranties:
Got Engines warrants to purchasers that engines that are sold through this resource are free of known damage, oil issues and cracks or disruptions in the block. The term engine means a preowned assembly that includes a block, heads and other internal components.
Company Standards:
Got Engines has the option to replace engines for a customer with a similar unit if available. The purchase price could be refunded if a motor is found to be defective. Covering customer labor costs not included in these terms is not the responsibility of Got Engines.
Warranty Limitations:
The used motors that are featured through the company website apply to the warranty coverage that is supplied. Accidents or deemed misuse of a motor upon delivery or after installation do not apply to the warranty terms herein.
All engines are to be installed within 30 days after the date of purchase from Got Engines.
The warranty offered is non-refundable and cannot be cancelled by purchasers. No warranty coverage is transferable to a different owner after purchase.
The direct repair or replacement of an engine item that includes cooling, ignition components, filters, hoses, fuel systems and electrical systems is not part of or included in the warranty terms.
Engines used in racing competitions or similar actions are not covered by the terms of coverage.
Engines that are repaired or modified using parts or components other than OEM parts are not part of the warranty terms.
Overheated motors or non-lubricated motors are not included in the agreed upon terms of the warranty protection.
Every warranty must be authorized by Got Engines and will be accepted on a case by case review.
CVT transmissions are not included in the terms for coverage.
Oil changes must occur after the first 1000 miles and then on a routine schedule according to the OEM requirements from each manufacturer.
Thermostats, other temperature and oil gauges are required to be in evaluated working condition to receive warranty coverage.
Leaking seals are not covered. A direct replacement could be offered if the repaired part requires a change to gaskets or seals.
Terms and Conditions for Three-Year Parts and Labor:
Coverage will expire after 36 from the date of purchase or when 36,000 miles are calculated on the odometer.
Extended coverage begins only after the 14th day of purchase and the 501st mile after installation occurs.
Covered Engine Components:
The following components will be covered under the standard terms: crankshaft, camshaft bearings, crankshaft, main bearings, rod bearings, oil pump, connecting rods, push rods, rocker arm shafts, rocker arms, hydraulic lifters, valve springs, exhaust values and intake values.
Got Engines reserves the right to make a decision to repair, replace or pay the replacement cost of the value of each engine or covered components. No freight costs will be incurred by Got Engines and all repairs or replacements are limited to one installation.
Warranty Exclusions:
The following instances that can happen during engine ownership are not covered under the warranty terms. Freezing, improper lubrication levels, coolant issues, abuse, owner negligence, over heating, refrigerant issues, daily storage costs, certain acts of God, racing competitions, towing, improper load capacity, irregular road conditions, acts or war or unforeseen riots.
Components that are burned or worn out before activation of the engine warranty are not covered. Only broken or defective parts that are listed here and that can be validated after activation of warranty are included.
Only United States purchases are covered under the warranty terms.
Factory recalled parts or components are not included in the said warranty terms.
No commercial usage of engines or related parts are included in the coverage options without prior approval and payment of fees at the time of engine purchase.
Disclaimer:
The terms and exclusions that are provided on this page are subject to change and are not implied or promised to be in complete form. Full terms of warranty can be supplied at the time of purchase to any consumer interested in the complete coverage options available.