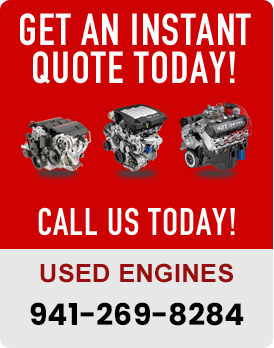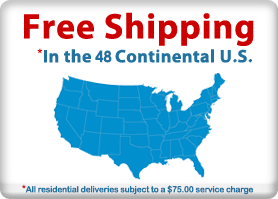 >> New, Used Chevy Engines
Got Chevy Engines? We do...
Used Chevy Engines
The Chevrolet vehicle brand of the General Motors company was officially christened in the year 1911. More than 100 years of development has been used to supply the auto industry with dependable engines. From the early ownership of Louis Chevrolet to the current CEO, the Chevy extension of the GM company remains one of the strongest in the auto industry. The engines produced for installation inside of Chevy vehicles are known equally worldwide.
One thing for certain when the Chevy bow-tie is found on a vehicle that quality is present. The same is true in the development of the motors that are offered in multiple sizes worldwide. The Chevrolet brand has continued its dominance in the world and there are now Chevrolet product plants in most countries in the world. The continued manufacturing and investments by General Motors has kept this vehicle brand in the limelight through the 21st century.
Chevrolet Engines Produced Since 1955
Large eight-cylinder motors were the preferred choice of GM for use in the Chevrolet brand of motor vehicles until the 1955 year. A smaller and more fuel efficient engine was introduced known as the small-block V8. The early 1950s motor has been upgraded with each passing decade to better the technologies that consumers have available in vehicles. The creation of the small-block series helped lead the way in terms of production for other V8 units.
Small-Block V8 Engines Available for Distribution
265
262
283
327
350
302
305
307
400
Each of these engines were produced for a period ranging from five years to four decades. The displacement was changed or modified with each year as new power levels were discovered. The horsepower that is featured in OEM Chevy motors is one of the benefits that users of these motors appreciate. The large cubic inch diameters of each engine helps produce the power ratings that are supplied by GM.
Big-Block V8 Chevrolet Engines Distributed in the U.S.
348
366
396
402
409
427
454
502
572
The big-block series was created as a way to increase horsepower in muscle cars. The production started in 1950 and went through the 1970 decade before produced was ceased. These engines can be found as rebuilt editions as well as crate engine builds. Many of the long-block and small-block engines that are in stock through the inventory posted here are genuine GM builds.
Popular Chevrolet Vehicle Brands with I4, V6 and V8 Engines
Camaro, Aveo, Caprice, Corvette, Cobalt, Cruze, Impala, Lumina, Express, Malibu, Silverado, Montana, SS, Spark, Tahoe, Trailblazer, Volt, Astro, Celebrity, Chevelle, Corsica, Citation, C/K, HHR, S10 Blazer, Metro, Prism, Nova, Spectrum, Van and Venture.
Buying Certified Chevy Engines for Sale
Validating the make and model of your vehicle is only the first step in completing an engine purchase. GM was known in earlier decades to produce multiple engine types for each of its Pontiac, Buick, Chevy, Buick and Oldsmobile brands. A certified preowned engine purchased through Got Engines holds a lot of value. The inspection process that each motor receives before insertion into our public inventory validates all levels of quality. Buying a previously owned engine from the right dealer has lifetime value.
An OEM Chevrolet engine is what is featured in our warehouse inventory. The history of GM engine development is well represented here. What is important is maintaining the quality levels of all motors that are listed here for consumer sale. Our current customers who purchase previously owned engine brands here are not limited to vehicle owners. The complete range of buyers includes owners of salvage or junkyards, warranty service companies, auto body shops and car restoration companies.
Differences Between Used Chevy Vortec Engines
Certification of a used engine will always validate its quality. The rebuilding procedures that some companies participate in inside the automotive industry does offer a third engine type available for sale. Aside from brand new or used, the rebuilt editions require a trained rebuilder working in an equipped facility. The reconditioning of a motor can include replacing parts, cleaning surface rust and installing brand new components. The high costs involved with a total Chevy engine rebuilt is why some consumers choose to avoid these engines.
Got Engines used engines provides a validated resource for buyers in North America. The Vortec engines, Iron Duke, Ecotec and other families found inside the company inventory are all validated prior to public sale. This ensures that any person who uses this preowned Chevy engines resource online receives only excellent condition motors. The builds that our staff acquires ensures that any distributed engine is ready for immediate installation. The validation of the used motors for sale here is a bonus aside from the discount sticker pricing.
Used Chevrolet Car, Truck, SUV, Hybrid or Van Engine Quotes
There are two ways that any person can buy used engines using this resource. The first way is to speak with our American customer service representatives. These professionals are not providing support from a call center. These men and women are trained and know the entire General Motors inventory open for sale. What is provided over the phone can be many different services. The quotes are one part of our process. The vehicle identification number matching and engine code processing are extra services that we're providing to the public.
The second method of obtaining a Got Engines Chevy engine price quote is through the online system offered here. At the top of every page, a quote system is presented for use. It is the very system that is wirelessly linked to the current inventory inside our warehouse. What is displayed through this system includes prices, warranties and shipment preparation information. All consumers can access this data before an engine purchase decision is made. Finding a classic GM build or a late model Chevy motor is an easier process here. There are part no numbers required to use the quote system found at GotEngines.com.
Other Chevy Articles
Chevy 1500 Engines Rebuilt Chevy 3500 Engines
Used Chevy S10 Engines