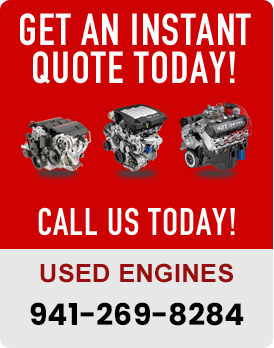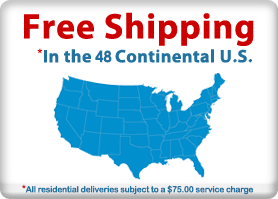 >> New, Used and Rebuilt Chevy Engines
Got Chevy Engines? We do...
Speak to one of our LIVE Chevy engine experts! Talk to one of our qualified staff members with over 50 years experience in the automotive industry. They'll be happy to help you search our new and used engines today!
CHEVY ENGINES
Chevy engines are known for their power and durability. Since 1910 this division of General Motors has been producing high quality vehicles for America and the global marketplace. At GotEngines.com, we have used, rebuilt, remanufactured and new Chevy engines for any model of Chevrolet.
At GotEngines.com we have used Chevy engines for model of automobiles including: Aveo, Cobalt, Corvette, Impala, Malibu, and all other discontinued models. Our list of Chevrolet engines goes back for generations, and we're able to find a used Chevy engine for any discontinued model from any production year. If we can't find it in our warehouse or comprehensive database, we'll search our network of suppliers and dealers to find the used, rebuilt, new or remanufactured Chevy engine you need.
We also carry remanufactured, new, used and rebuilt Chevrolet engines for all models of Chevy trucks. We carry used and new Chevy engines for models like: Avalanche, Silverado, Colorado and former models like the Chevy S-10. We can find a remanufactured, rebuilt or used Chevy engine for all discontinued models, dating back for decades. If you need a Chevy engine for a 1985 S-10, we can find it!
Our comprehensive database of engines is filled with Chevy engines, and we can pinpoint the one you need quickly and easily. But, if we don't have the used or new Chevrolet engine in our warehouse, or in our database, we can do a search among our huge network of suppliers and dealers to find that engine. Bottom line, we'll do whatever it takes for find the Chevy engine you need, and sell it at an affordable price.
At GotEngines.com we also have new and used Chevy engines for SUV and vans, including: Suburban, Tahoe, Trailblazer, Traverse, and the Express. Plus, we can also find used, rebuilt or remanufactured engines for discontinued models. Our used Chevy engines are put through strict testing, and rebuilt to perform as if they were new Chevy engines. They can get your Chevrolet back on the road for many years to come.
So, what are you waiting for? Call GotEngines.com today to speak to our friendly customer service department and find the rebuilt, remanufactured, used or new Chevy engine you need. If you can, have the VIN number available so we can find the exact Chevy engine you need. Contact us today and get the Chevy engine you want, at a price that will surprise you.
Other Chevy Articles
Remanufactured Chevy 1500 Engines Rebuilt Chevy 3500 Engines
Used Chevy S10 Engines